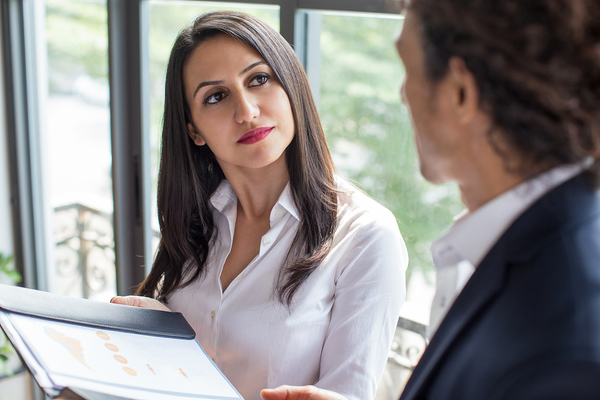 Emotional intelligence is a healthy state of mind that can reap benefits for you both in your personal and professional life. The basis of emotional intelligence is understanding and managing your own emotions, which in turn helps you understand and manage other people's, including co-workers and colleagues.
Here are some EI habits you can develop at work as you interact with others.
1. Active listening.
Listening is a skill, and there are aspects of it that need to be learned and practiced just like technical job skills. Some active listening skills to learn may include waiting a few seconds before you respond to someone's statement, repeating in your own words what the other person said before responding, and using "I" language when you communicate instead of saying "You make me feel _____."
2. Getting comfortable with change.
Change is something that makes a lot of people uncomfortable, but you can train yourself to think about possible "silver linings" that often happen when things change, or ways that the change may make things better than they were before. Even reminding yourself that you have faced change before and survived may make it easier to deal with–and it's inevitable, so you need to deal with it eventually.
3. Saying "no" tactfully.
People don't like to hear no, so they will try to make you feel bad about saying it. But part of having healthy boundaries is being able to recognize when what you're being asked to do doesn't fit with your goals or fit into your available time for tasks. Try to remember that people get over hearing "no" and usually don't hold a grudge for very long, and if they do, they might not be people you really want to like you anyway.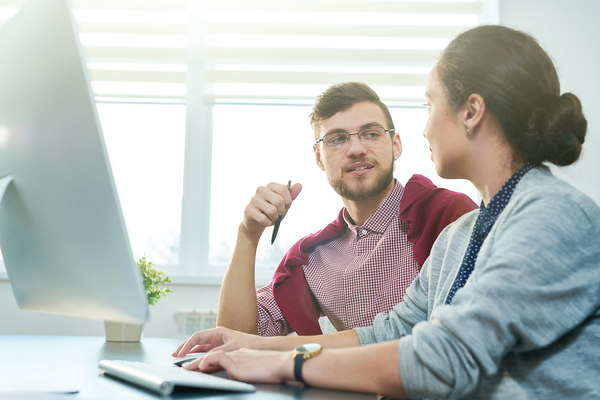 4. Reading a room.
Being able to tell when someone is in a bad mood or when a situation is tense can have many benefits in the workplace. When you can read a room, you know when it's a good time to ask for something, and when it's not. You also know what things are likely to stand in the way of getting what you want so you can remove those obstacles and better your chances.
5. Seeing others' perspectives.
Being able to understand where another person is coming from can do much more than help you get what you want, it can also help you understand big-picture dynamics, which is helpful in many aspects of a job, including collaboration, leadership and advancement.
6. Empathy.
Empathy goes beyond seeing another's perspective to feeling their feelings and being able to understand how they feel. Empathy in the workplace helps to prevent a lot of negativity, draws people to you, and just generally makes the workplace (and the world) a better place. Empathy has to be balanced with reason, but is a necessary part of emotional intelligence.
7. Altruism.
Emotional intelligence without altruism–the desire to do good for others without getting anything back–can turn you into a manipulative person who uses other people to get ahead. While no one can be completely and purely altruistic, having that as one of many traits in your personality will help you stay positive and think about others in addition to yourself.
CCSU offers continuing education courses for professional development in many different areas, including emotional intelligence. View open courses to see all they have to offer.