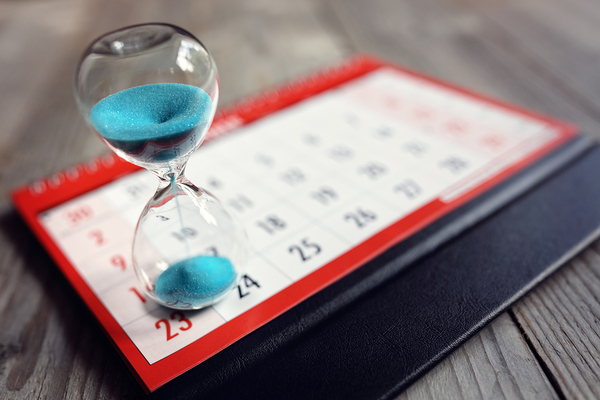 One of the biggest concerns people have about taking continuing education courses is the time it takes. Most people's lives are already stuffed full with work, family, maybe a hobby, and social time with friends. Who has time to take classes on top of all of that?
And yet, the benefits of continuing education courses are clear and plentiful: advancement at work, better brain function, and even better relationships in your personal life. Even better, it is possible to integrate continuing education into even the busiest schedule with a minimum of disruption to your other activities.
Continuing Ed: Fast and Flexible
You may think you have no downtime or wasted time, but ask yourself a few questions. How much time do you spend watching television, Netflix, or goofy cat videos? How much time do you spend Facebooking your life or posting your dinner on Instagram? How do you wind down at the end of the day?
These and many other activities could give you the opportunity to attend a course or complete coursework, if you choose to reap the benefits of continuing your education. Continuing education now includes evening, weekend, online and hybrid courses that fit into any schedule, no matter how busy. Some courses may only be an hour per week, and you can study during that wasted time sitting in front of a large or tiny screen.
And a commitment to continuing education doesn't have to steal months or years of your free time. Many courses only run for a few weeks or months, and they often have breaks in between courses so you can catch your breath and resume your normal Netflix binging until the next course starts.
You may find that having interactions with fellow professionals and stimulating your mind is far preferrable to whatever you would have been doing, normally, and decide to take even more continuing education courses. Maybe you can even take courses with a friend in lieu of other social activities that you normally do, and learn a little more about each other as you learn professional skills.
And if your family life is just too crazy to allow you to attend classes in person, many online courses allow you to complete coursework any time you do find a few minutes to yourself–even at 11 p.m. after everyone else goes to bed.
Most time management experts have debunked the "I don't have time" excuse when it comes to important life activities like exercising, eating healthy and–yes–continuing your education. People make time for the things that are important to them, and you will make time for continuing education if it is a priority for you to keep your professional skills up to date, take steps to learn more advanced skills, and improve yourself as a person overall.
CCSU offers a large variety of continuing education courses including professional certifications, enrichment courses, and courses on soft skills like communication and emotional intelligence in the workplace.  View all our open courses to see what we offer.