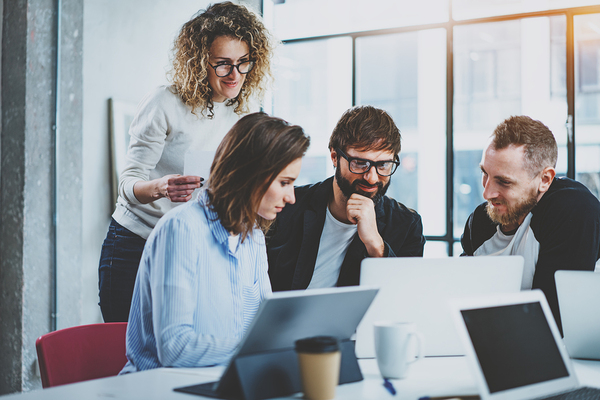 As your career continues to progress, professional development should play a role in your overall learning as a great way to invest in yourself and learn new skills. One of the best skills any employee–even those not yet in leadership–can learn is project management.
Whether you decide to become certified as a project manager or just take courses in project management, there is much you can learn that will improve your overall functioning at work and may lead to your being considered for advancement as your company has more advanced positions available.
How Project Management Training Benefits All Employees
The foundation of project management is in skills that are universally useful in the workplace. First, best practices in organization are taught, which if followed, can increase your productivity whether or not you are in a leadership position. Being organized helps you get more done because you aren't wasting time trying to find information or materials you need.
Another thing you learn in project management courses is how to plan a project in an efficient and effective way. Whether or not you are in a project manager position in your job, you can use these planning skills to structure your work in the best possible way. If you are involved in a team, you can use these planning insights as you collaborate with the team, and may even distinguish yourself as a potential future project manager going forward.
Time management skills are also taught in project management courses, although all employees can benefit from improving their time management. In addition, project management courses help employees with problem-solving skills, critical thinking, and interpersonal skills, which also have broad usage even outside project management.
How Project Management Training Leads to Advancement
Maybe you have advancement ambitions, or maybe you just want to see what happens as your job progresses. Either way, you may find yourself in a leadership position after taking project management courses–especially if you decide to pursue certification. PMP certification, which is the most popular project management certification, is regarded positively by employers, even if it isn't required.
Certification demonstrates that you have mastered particular project management skills well enough to pass a rigorous exam, which helps employers have confidence that you will be able to handle projects effectively. Coursework carefully covers all relevant aspects of project management, rather than a piecemeal approach that might give you strengths in some areas and weaknesses in others.
Project management skills will also help you with future coursework, since you can apply the same skills to the projects you have to do in the courses. Whether or not you become a project manager, the organization, planning, and time management skills you learn in project management courses will benefit both you and your company. And should you apply for a promotion or a job that requires project management skills, having taken classes in it will help your resume stand out.
CCSU offers courses in project management that can lead to the PMP certification or just enrich your knowledge base and skills.  View our open courses to see all that we offer.