Having a passion in your life for something good and worthwile is always beneficial, even if you wonder sometimes whether what you are doing matters in your life or those of others. You may already know what you are passionate about, or you may need to work on figuring it out some more.
1.  How Passion Helps Profession (Even When They Seem Unrelated)
Having passion for one thing always translates into other things because passion is exciting and contagious. It isn't necessarily true that developing a passion will lead directly to a passion for your work, but it's likely, and it will have positive results in some way, if not directly. Many people find that their passion for charity work or the outdoors or fashion or books–whatever it happens to be–translates into their work in several ways.
2.  Passion energizes you. When you have something in your life that you are passionate about, the energy your passion generates within you will come out in other ways, including in your work. After all, you spend more time at a full-time job than at almost any other thing in your life, except maybe sleeping (and often times, even that). Where else is energy generated by passion going to go, but into your work? At least some of it.
3.  Passion enlarges your perceptions. You begin to see more possibilities in different areas because of the passion in one area and how it changes your perspective on life. At work, this may mean being able to solve problems that stumped you before or just having a more positive attitude about work in general.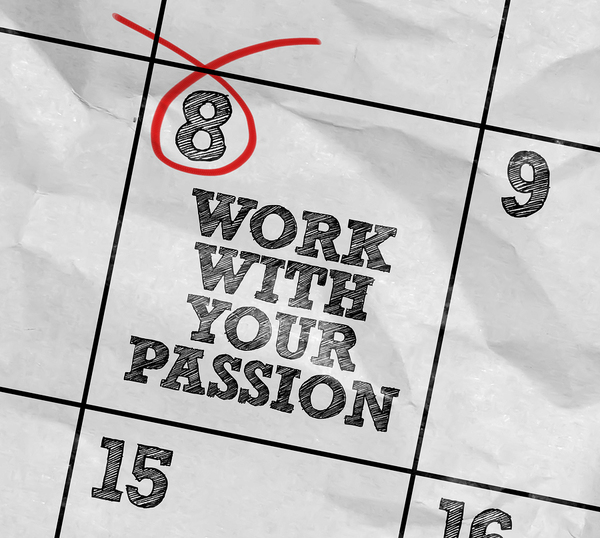 4.  Passion spreads joy. When you're passionate about one thing, you tend to be happier and more joyful about everything in your life, including work.
5.  Passion makes you focused. When you have a passion you want to pursue outside of work, you may be more focused during working hours so work doesn't cut into your outside passion through overtime or taking longer to get things done.
Your passion may even lead to a new career in that area as you desire to make your passion a bigger part of your life–or its main focus. But even if that doesn't happen, there are plenty of other positive aspects of finding your passion.
One way to discover your passion is to take continuing education courses on topics that interest you. Continuing education isn't just for career enrichment; CCSU offers many courses targeted to personal enrichment and interests outside your career. Join the mailing list by contacting Christa Sterling at csterling@ccsu.edu for updated information about everything we offer.