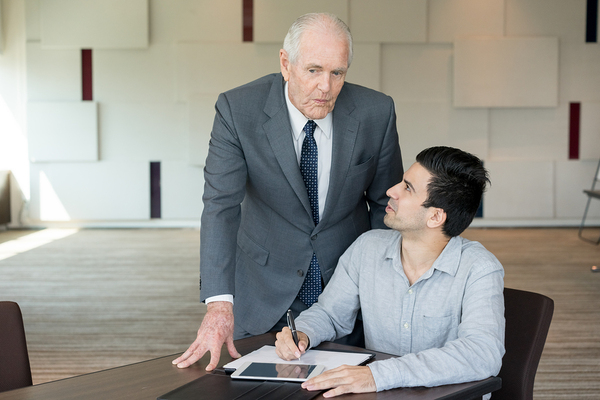 A mentor can be an important part of your career development plan and can work together with continuing education courses to help you reach your career goals for advancement and promotion. Having a mentor can help you with aspects of career development that you can't accomplish on your own and can give you wise counsel that you couldn't get otherwise.
Where to Find a Mentor
According to Chronus, more than 70 percent of Fortune 500 companies now have a mentoring program in place, and many smaller yet growing companies are following suit. Having a mentor from your workplace can be ideal in helping you figure out office culture and how to get ahead in your particular area. If there is no formal mentoring program at your company, you can suggest it to human resources as a good program to start, or you can try to find your own mentor informally.
When choosing a mentor, look carefully at people who are already doing the job you aspire to do in the future, and who you admire for their work habits and personal qualities. Look for someone well-respected by others and that has a good reputation both in their workplace and outside it.
If your company doesn't have a suitable mentor, look elsewhere within your field. Just be sure not to reveal any private company information to a mentor if they work for one of your company's competitors. While most mentors will treat such revelations ethically, it's best not to take the chance that you might have misjudged someone or that you just don't know them as well as you think.
You can also find a mentor at professional conferences or continuing education courses that you take for professional development. Having a mentor and taking courses to further your education is a powerful combination for a few reasons.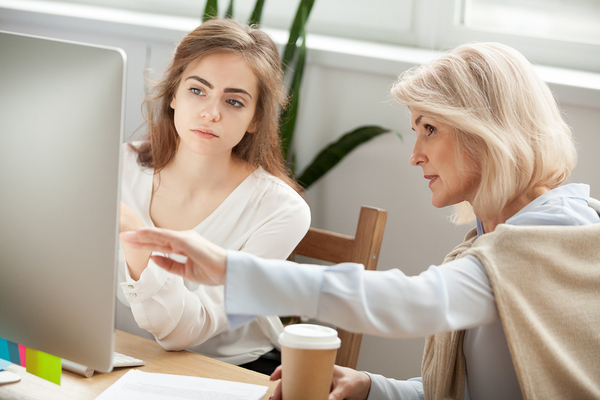 How Mentors and Courses Complement Each Other
Professional development courses offer the latest information on the topic they cover and are meant to keep your skills and knowledge up to date. A mentor can be someone to share information with and can be a sounding board for what you're learning in a course, and can also give you a different perspective at time from their own experiences.
A mentor can also help you set goals and hold you accountable, including goals for continuing your education more formally with an advanced degree, certificate, or courses. Most mentors take a personal interest in your successes and want to see you advance in your career. If they didn't want this, they wouldn't bother to be a mentor in the first place.
Both mentors and professional development courses can help you grow in your field, and together their effects are compounded to be even more than each one would be alone.
CCSU offers continuing education courses in a wide variety of career fields, some of which can lead to certifications or be used to satisfy continuing education requirements imposed by employers. Join our mailing list for information on our upcoming courses and available offerings.