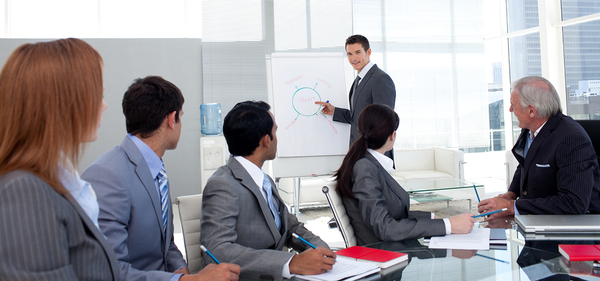 Certified project management practitioners can lead their team confidently and professionally.
The benefits of obtaining a project management practitioner (PMP) certification are many, but the process of getting certified isn't so simple. Here are some reasons to take a PMP certification training course like the one offered by CCSU's Office of Continuing Education.
1. PMP certification gives you skills that you can use in your current job, or leverage to move into a more senior position. Employers will know that you have received professional training in project management and achieved standards set by industry professionals.
2. You could receive a salary increase for PMP certification because of your new, valuable skills including management of personnel, tasks, and complex projects that can move your company forward.
3. PMP certification will enable you to take on greater job responsibilities because you have learned and demonstrated project management skills and have been made aware of terminology, processes and developments in the field of project management.
4. With PMP certification, you will be able to evaluate team members and potential team members, pinpoint their strengths and weaknesses, and help them develop their potential. The projects you lead or that you are involved in will run more smoothly due to your newly learned skills in project management.
5. PMP certification will put you in touch with others who have the same credentials, providing networking opportunities and contacts that can lead to future career leads and collaborative development.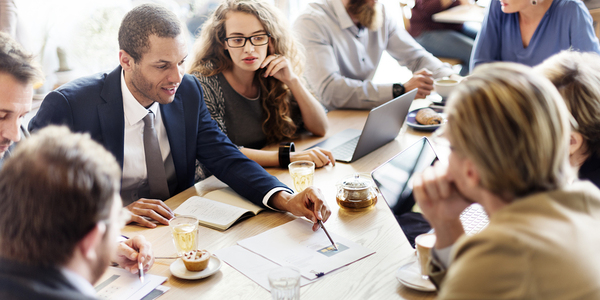 You can advance your career with PMP certification training.
6. A PMP certification training course will give you better preparation for the difficult test that you will have to take to become certified. Most test-takers spend upwards of 35 hours preparing for the test after coursework is complete, so a training course will help in that preparation.
7. Training that prepares you for the PMP exam will give you access to study aids like books, sample tests, and study groups made up of fellow test-preparers. Preparing for an exam using physical study aids and study partners has been shown to be more effective than preparing alone.
8. You will have a better chance of passing the exam after taking a training course designed specifically to prepare you for the test and the topics covered.
9. Without adequate preparation, you may have to retake the PMP exam several times, paying a fee each time. A PMP certification training course can end up saving you money by preparing you to pass the exam with fewer attempts.
10. The experience of training, preparing for, and taking the PMP certification exam will add confidence, challenge, and other positive benefits to your life and career. Preparing in a classroom situation with other like-minded individuals provides a higher quality learning experience than learning on your own or online.
CCSU's Office of Continuing Education also offers the Associate in Project Management Exam Preparation (CAPM) for those not ready or in need of the PMP certification.The CAPM certification course begins in September and the PMP certification course begins in October. To register, visit CCSU's Office of Continuing Education website. You can also join our mailing list to receive information about future course offerings.